'A Wrinkle in Time' continues to the next generation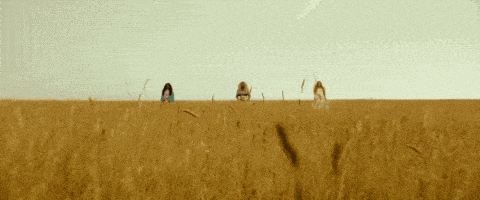 In second grade, my teacher decided to put a movie on the Promethean, the old classic "A Wrinkle in Time," from 2003. As a young child, the full concept behind quantum mechanics and knowledge behind the possibility of different dimensions weren't subjects I understood yet. While I watched the newly produced "A Wrinkle in Time," directed by Ava DuVernay and produced by Jim Whitaker and Catherine Hand, I reminisced back to my younger years.
To travel to other dimensions one must "tesser," which basically is the act of folding the universe from one point to another and to do so, one must find the right frequency within the brain.
The story centers around a girl named Meg Murry, portrayed by Storm Reid, Meg's friend Calvin O'Keef, portrayed by Levi Miller, and Meg's special brother Charles Wallace Murry, portrayed by Deric McCabe, who go on an adventure to find the Murrys' lost father who remains trapped in a different dimension.
Many famous actors were depicted in this film portraying the three "Mrs," which includes Reese Witherspoon as Mrs. Whatsit, Mindy Kaling as Mrs. Who, and Oprah Winfrey as Mrs. Which.
"I feel like this film is the culmination of my life's work. I view it as not just a children's film, but as wisdom teaching for all time. It feels like we're making a new generation's Wizard of Oz," said Winfrey.
The author, Madeleine L'Engle, truly outdid herself with the brilliant story she created, but it was rejected by all the publishers. The fact that L' Engle wasn't able to find an immediate publisher boggles my mind,  but I was pleased with her contact with John Farrar helped published her novel.
Duvernay, the director, wanted to use the movie as a way to uplift women of all race.
"I wanted to make sure that Meg was a girl of colour, and they embraced that. Then I said the witches should look like all kinds of women, different shapes, sizes, ages. And they right away said yes – I mean, I couldn't believe it," said Duvernay.
Though the plot and movie is spectacular, a couple of moments during the movie made me stop and think to myself. From the point in the movie when the popular girl, Veronica, portrayed by Rowan Blanchard, spied on Meg through her window to when Meg, Charles Wallace, and Calvin go on a carpet ride on a giant vegetable. One needs an imagination in order to appreciate the plot. Though the movie started slow, it escalated to magical impossibilities.