SCA hosts ice cream social to kickoff school supply drive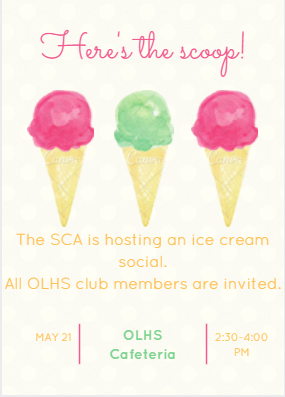 On May 21, from 2:30 to 4:00 p.m., SCA plans to host an ice cream social in the cafeteria. At the social, students will write notes of encouragement to students taking SOL's at feeder elementary schools. All clubs are encouraged to come out to the event as it marks the beginning of the school supply drive.
Throughout the week of May 21-25, boxes will be set outside of the library for each class to donate school supplies to elementary students. The class with the most donations will win points toward the Class Cup competition.