Virtual learning days activated due to school cancellations due to Hurricane Florence
Due to Hurricane Florence, students will engage in virtual learning for three of the four missed school days. These online learning days will be implemented on Oct. 28, Nov. 6, and Jan. 28, originally scheduled as staff days. The fourth missed school day has been forgiven as a result of extra time being built into the school year. 
Oct. 28 will be an A day, Nov. 6 will be a B day, and Jan. 28 is currently undecided.
Teachers will assign their students work via Schoology, and students will have "10 days" to finish their assigned work.
"The ten-day window is flexible; it can be five days before and five days after or all after. It really depends on the timing of the virtual learning day (i.e., the end of the grading period)," noted principal Claire LeBlanc. She did encourage a "paper/pencil option" and to talk freely with students about the flexibility this type of learning day provides.
About the Writer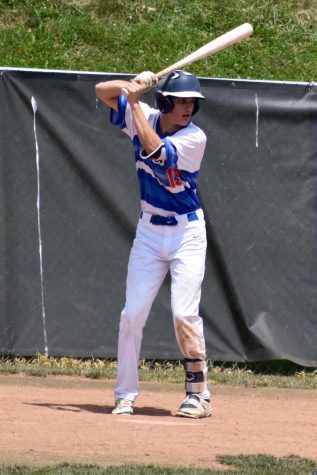 Braden Ward, Commentary Editor
Braden Ward is a third year journalist and currently serves as the commentary editor for The Current. Braden plays for the school's baseball team and hopes...