Step team tryouts announced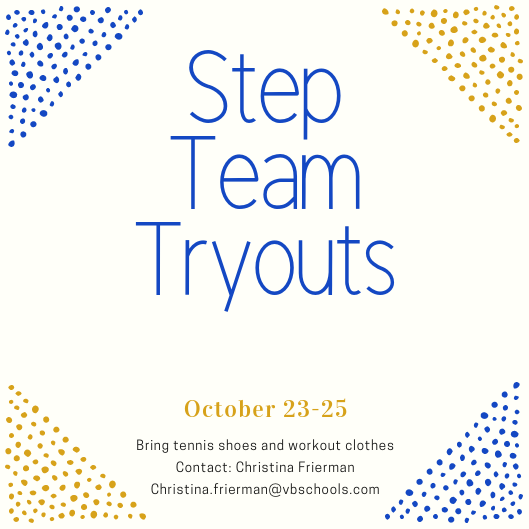 Tryouts for the step team will take place next Tuesday, Wednesday, and Thursday. The team has been taken over by a new coach, English teacher Christina Frierman.
The team is in search of 10-15 new steppers for the 2018-2019 season. New steppers should exhibit characteristics such as dedication, commitment, and an ability to learn. Frierman plans to have intense practices and team members should expect conditioning.
"It's a new type of dance this year," said Frierman. "We're combining hip hop and step. They can expect me to learn right along with them."