An out of this world guest makes his appearance for Astronomy class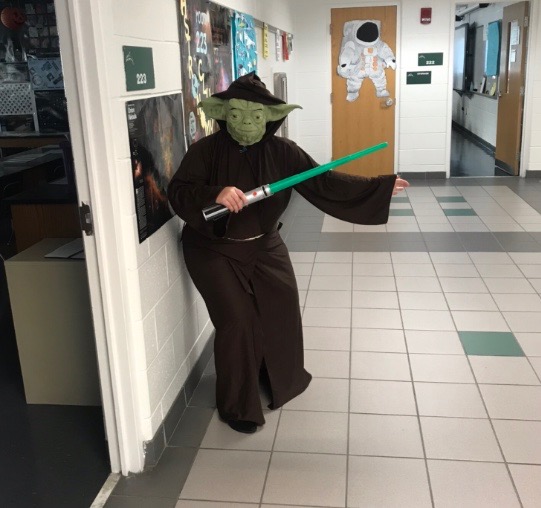 Young Padawans of Michelle Bailey-Hennessey's Astronomy class was given the chance to meet Jedi Master Yoda as he roamed around room 223 spreading his knowledge of the galaxy far far away.
In the spirit of Halloween, Bailey-Hennessey dressed as Star Wars' Yoda to show her love for the series.
"It's fun. Why would I not dress up? I love Star Wars, and Yoda is my favorite character," said Bailey-Hennessey.