Resource teachers train, provide opportunities
All kinds of jobs for all kinds of students
Some classes do just what kids like– teach them important life skills. During the school day, some kids get to practice necessary work skills needed for after graduation.
"We basically look at their skill set and then find strengths and usually pair them with a job that is going to help them develop their strengths more or we are going to put them in a job that helps them work on their weaknesses; they switch several times throughout the year, so every kid gets to do every job," said resource teacher Sheridan Culver.
They give each student a chance to try various jobs, such as bagging or preparing food in the cafeteria during first block. This gives students a chance to find what they enjoy doing and what they excel at.
"We have had kids who have worked at Lendy's before, and Lendy's has hired them. We don't work directly with them to find them jobs; it is the job of their parent or an advocate at home that can help them," said Culver.
The goal of the program is to have kids strive outside of an organized environment and to develop the skills to get a job. Since most of them will not attend college, they will have to join the workforce. Unfortunately, the school does not work with them directly to find a job after their time at Ocean Lakes because that is the job of their primary caregiver.
One student, Nicholas Bracilano, said the program helps prepare him for a job of his own. Most students seemed to enjoy and value working.  Another student, Austin Stanley, said that he enjoys working in the cafeteria because he likes the staff, and it is an easy job.
"I think in life, people are generally looking for a sense of purpose, and the students in this class are no different, and I think sometimes we can find a way that you can help people or feel like you are worth something," said Culver. "Then, that's basically what we want for them, is to leave here and have self confidence and be able to perform a duty and feel like a part of the community."
About the Contributor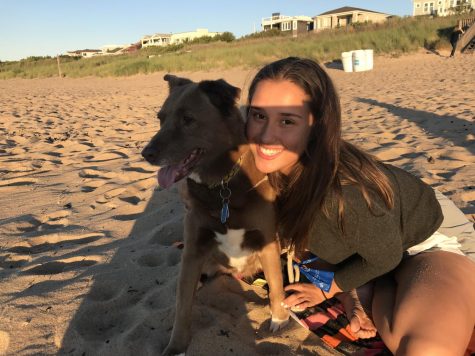 Desiray Martinez, Staff Writer
Desiray Martinez is a second-year writer for The Current.  She has a huge passion for the environment, animals, music, and loves Jesus.