Gymnasts flip into first place
On their senior night, OL's Gymnastics team beat both Kempsville and Bayside
Gymnastics won their third meet on senior night this past Monday.  The girls remain undefeated as they beat both Kempsville and Bayside.
"Everyone has improved since the start of the season, from form to skills," said junior Anna Harmon. "We improved our overall team score since the first meet and hope to improve it again at the next competition."
Besides growth in their scores, the gymnasts continue to grow their friendships as well.
"We're becoming more connected as a team," said Anna. "One thing we do is after somebody competes, one person will say two claps, then we all clap and yell 'yeet!' It always makes us smile and get pumped up. I'm super excited for the rest of the season!"
About the Writer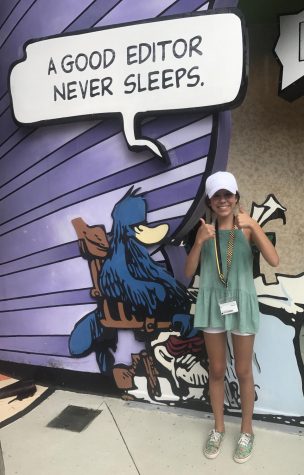 Abby Asimos, Editor-in-Chief
Abby Asimos, the Editor-in-Chief of The Current, is a senior and third-year journalist. She serves on Leadership Workshop staff, the Superintendent's...