Students struggle with studying, different techniques bring solutions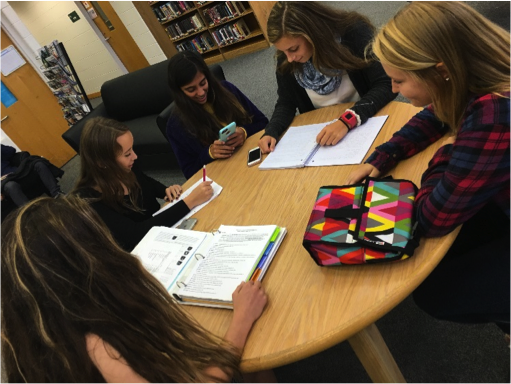 One of the biggest struggles teenagers in our day and age have is the ability to study. Students are not taught which techniques do and do not work and which ones primarily are the best.
Every person is different, meaning that every student is different also. The best study strategies are dictated by what kind of learner the student is, which can vary tremendously.
Academy coordinator Allison Graves recommends note cards for visual learners because the studying is more interactive. She also recommends study groups for kinesthetic learners because it involves getting together and becoming social.
"Taking notes by hand in a style that fits their learning style is a good first step," said Graves.
According to a website, one study techniques that is scientifically proven to have more affect is to take practice tests. Students remember 50% more material after testing themselves.
Also, listening to classical music during or exercising before studying proves to be beneficial. It gives the brain endurance and improves alertness.
Make connections rather than try to memorize the information.
Associate Psychology Professor Dr. Allison Buskirk-Cohen says, "The best way to approach learning is to realize it's an active process. You need to ask questions, make personal connections to the material, and review information."
Next, only focus on studying when trying to learn new material and limit activity done between studying and the exam.
Look away and try remembering the material rather than go over and over. This provokes long term memory.
Lastly, make flashcards. It is a combination of not only writing things down, but also trying to recall information and testing yourself.
Sophomore academy student Haley Tiedemann says that studying is very beneficial.
"Studying may take a little time, but it will help you out in the long run," said Haley.