Badminton club, the place to be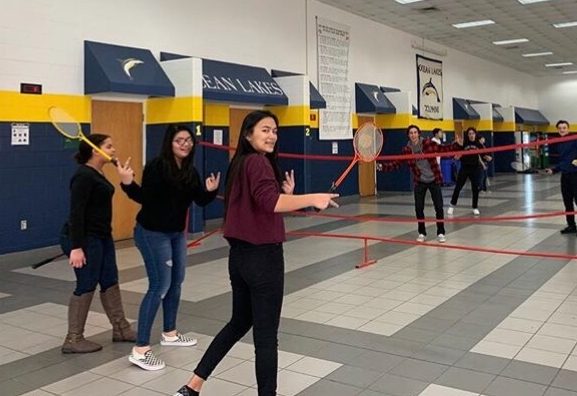 Badminton Club is in its third year and is sponsored and supervised by Chemistry teacher Madison Davis with the help of student officers.
The club is run by juniors Allyson Morales, Azaylee Riza, and Cora Chen.
Student officer Allyson Morales believes the club is filled with great, positive energy.
"It's a fun sport and club where we do friendly competitions, hangout, eat, and even get Chemistry help from Ms. Davis," said Allyson. "The rush badminton gives the body is one of the best things."
The Badminton Club meets after school every other Wednesday in the cafeteria from 2:30 to 4:00. More information can be found in room 232.