Bandersnatch shines as Black Mirror's crowning jewel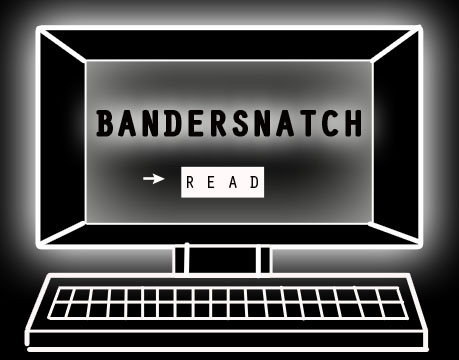 In typical Black Mirror fashion, Netflix's new movie Bandersnatch explores the relationship between technology and society in a unique and clever way. The movie's success can mainly be accredited to its debut of an innovative approach to storytelling.
Written by Charlie Brooker, the creator of Black Mirror, and directed by David Slade, Bandersnatch follows the struggle and subsequent horrors faced by a game designer, Stefan, in his attempts to create a successful video game in the 80's.
The film offers insight into the stressful lives of game designers and provides thought-provoking commentary on free will through dark plot elements.
With a well deserved 74% rating from Rotten Tomatoes, a 7.5/10 from IMDb, and a 61% from Metacritic, Bandersnatch received positive dialogue across the board.
Bandersnatch features multiple talented actors, such as Fionn Whitehead, star of the 2017 film "Dunkirk" and Will Coulter, known for his roles in "We're the Millers," "The Maze Runner," and "The Revenant." Both actors give a strong performance, and Whitehead stands out in particular for his strong portrayal of his character's suffering of mental health.
The movie offers a fresh experience with its "choose your own adventure" format, which is relatively new to the entertainment industry. The interactive style allows the viewer to make choices for the main character, guiding the plot of the movie. This is paralleled in the storyline and allows the movie to explore the question of free will.
According to Variety, it takes about 90 minutes on average to finish the film. While this may seem long, taking the time to explore the twists and turns of the plot is definitely worth it.
Bandersnatch also features fun 80's memorabilia and clever fourth wall breaks. Fashion, music, and culture all add an element to the film that any 80's fan will appreciate.
Black Mirror fans, 80's enthusiasts, and regular Netflix users alike will all find interest in this chilling yet clever movie.