Admin presents new AP Night
Organizers aim to follow up with potential AP report
With the help of a selected student panel and other administrators, Admin Assistant Lindsey Comfort organized and recently presented Ocean Lakes' annual Advanced Placement Night. The educational night took place on January 29 and encompassed AP class statistics, info, and hacks.
"Advanced Placement Night is an annual event that gives students and parents that may be interested in taking AP classes an opportunity to get more information and learn more about specific courses," said Comfort.
In year's past, admins used a report called "AP Potential" to identify students that may succeed in Advanced Placement courses using information from the PSAT students take during freshman, sophomore, and junior year.
"We didn't use the AP Potential Report this year because I didn't have the data," said Comfort. "Now that I do, I plan to get input from teachers, school counselors, and administrators to reach out and encourage some reluctant students."
Depending on staff input and the speed of data processing, AP Potential reports will soon be issued.
"Ultimately, we want to ensure students are exposed to information about Advanced Placement courses," said Comfort. "We want to provide them the opportunity to be informed as to whether or not taking AP classes matches their academic goals."
About the Writer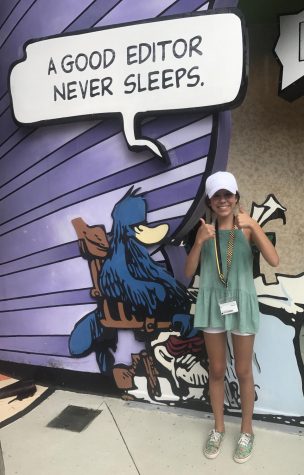 Abby Asimos, Editor-in-Chief
Abby Asimos, the Editor-in-Chief of The Current, is a senior and third-year journalist. She serves on Leadership Workshop staff, the Superintendent's...