Student wins honorable mention in climate change awareness competition
Sai Senthilkumar, a junior Math and Science Academy student, was recently awarded an honorable mention for a film he submitted to the Bow Seat Awareness Competition.
Sai submitted his piece last June, titled "Acidification of the Oceans," to the film category.
"My project highlighted the growing problem of emissions and their effect on our oceans, and connected it to our local community as well," said Sai.
The 2018 advocacy competition, named "Our Oceans in a Changing Climate," called for teens to use their creativity to create a piece of art on how climate change affects oceans around the world.
The competition required high school students to submit a piece of work in their choice of category: art, poetry, prose, film or music.
Bow Seat Ocean Awareness Program is a nonprofit organization that educates teens on ocean science and inspires them to become ocean caretakers. The program emphasizes creative thinking exploring the natural world through art.
Watch Sai's video here: https://bowseat.org/gallery/acidification-of-the-oceans/
About the Writer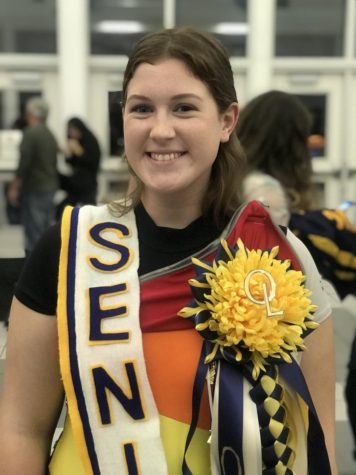 Morgan Bush, Staff Writer
Morgan Bush is a senior, staff writer and social media contributor for the 2018-2019 school year. When she isn't writing for The Current or posting to...