Community comes together to remember former student
Over 100 students, families, teachers, and shipmates gathered in the wooded area in front of the school to commemorate the LivelikeMason Foundation Trail on Sat., Feb. 9. The dedication was in honor and memory of former graduate Mason Calhoun.
"Five thousand dollars has been raised to award to prospective students who have the characteristics that Mason exhibited," said former soccer coach and science teacher Donald Hart.
Improvements to the trail include five benches of recycled plastic, a brick-bordered walkway, native plants, and additional places to remember Mason. 
"Twelve bat boxes built by boys soccer also surround the area," said Hart.
In addition to the other improvements, the trail was elevated so students' feet do not get wet walking to and from school.
Mason Calhoun was a Naval Officer, aspiring SEAL, and Ocean Lakes alumnus. He died in a motorcycle accident in San Diego, Calif. last June.
"He never met a stranger," said Connie Doering, Mason's mom. "No matter where he went, he would talk to you. He was funny; he would always try to make you laugh."
About the Writer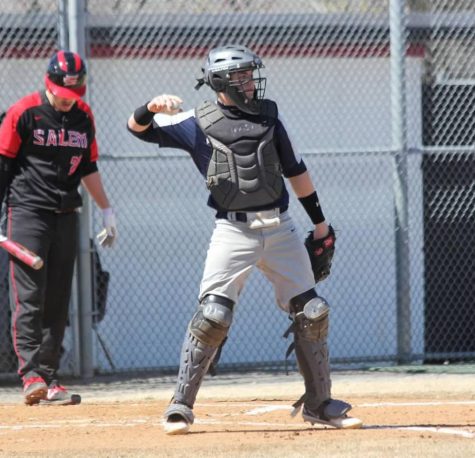 Jackson Bracknell, Editor-in-chief
Formerly Ocean Lakes first online copy editor, editor-in-chief Jackson is a senior who enjoys the outdoors. He likes fishing, hiking, and camping. Jackson...