How not to end a trilogy
Dreamworks creates a forgettable ending to "The Hidden World"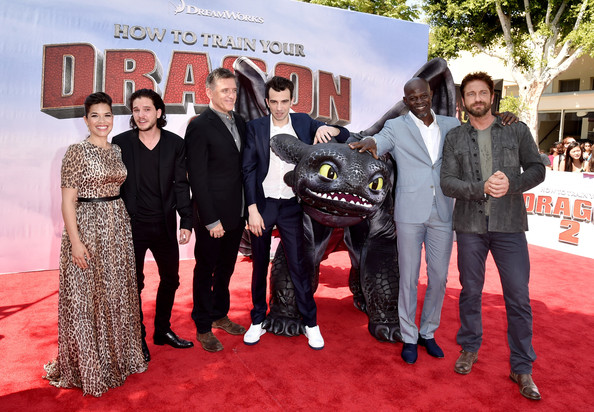 "How to Train Your Dragon: The Hidden World," the final movie in the beloved Dreamworks trilogy, fell flat. The Movie series mainly revolves around a conclusion rather than overall content, which earned an undeserved Rotten Tomato rating of 92%.
The story as a whole remains similar to the second movie. A bad guy shows up, decides to take the dragons for their own benefits, and Hiccup, after attempting his usually tactless effort of conversing with the enemy, realizes there is no compromise and takes action against them. It seems like the movie was dragged out as long as the producers could make it in order to show the emotional ending scene.
In the first movie, Hiccup was a social outcast, but his intellectual abilities amazed me as he created gear for Toothless's ripped tail wing. However, after watching the following two sequels, it seems as though his brains were burnt to a crisp.
I've seen multiple attempts where Hiccup tried to reason with the villains, and it never turns out the way he wants it to. The fact that he keeps using the same plan throughout both movies shows just how he turns away from his dorky smart self to what the villagers want him to represent. A peacemaker that did not end well in the second movie, considering what happened to his father.
It has been confirmed that this will be the last movie in this series.
"There may be spinoffs to come, but my involvement and my dedication to completing a story that has a reason for being a strong sense of integrity and three chapters I think are in place and intact. Everybody seems to be in agreement that we're moving in the right direction," said director Dean DeBlois in Slashfilm.
Though I will deeply miss Hiccup and Toothless as their arc is concluded, young adults will reminisce in their later years when they were a kid as they watched this treasured movie.