Baseball rolls over Princess Anne with lockdown defense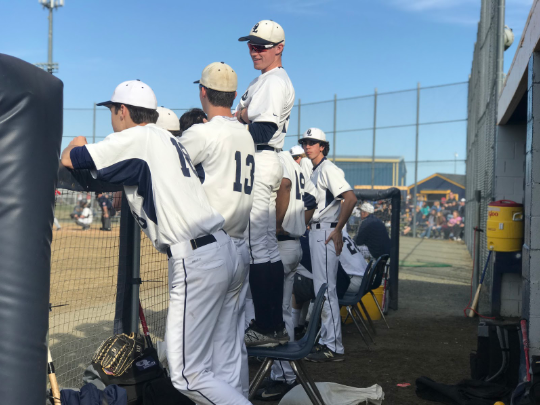 Varsity baseball played Princess Anne and took the victory over the Cavaliers with a score of 5-2. The boys now boast a 3-0 record with a recent win over Salem.
The boys were able to keep a 2-0 lead until the third inning. Although Princess Anne was able to put up two runs on the board, the Dolphins had a strong defense for only their first game of the season.
"The team had very crisp teamwork. We kept pressuring them by adding more runs. We picked each other up and overall started off the season crisply," said junior Brandon Ginnetti.
Seniors Cam Fonville and Nick Vogel had two hits apiece and combined for four RBI's. Juniors Scott Hinds and Jonny Wall pitched several strong innings with no walks.
"We had a good first game of the season, and I can't wait to see what this season has in store for us," said junior Scott Hinds.