School district 'purples up' to support military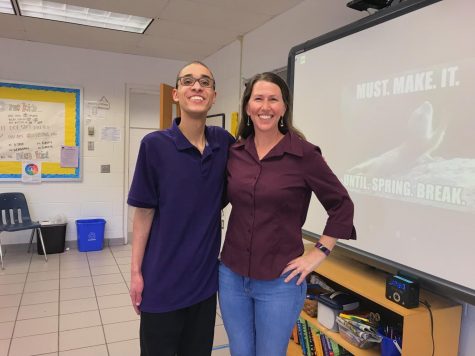 Virginia Beach City Public Schools participated in the annual "Purple Up! For Military Kids" by wearing purple in support of military families on Thursday, April 10.
Created by Operation: Military Kids (OMK) to honor the children of military families, "Purple Up!" day features the color which symbolizes the unity of the four branches.
To showcase VBCPS's strong connections to their military community, "Purple Up!" day remains just one of several activities supported during the Month of the Military Child. The Art of the Military Child exhibit at Lynnhaven Mall features student artwork, and individual schools are hosting military family and student appreciation events throughout April.
"I wore purple today to support the military, and my friends whose parents are deployed," said junior Angelo Shaw.