Advanced Placement students prepare as exams near
Next month students signed up for an Advanced Placement exam will begin to test the second week of May.
AP exams will run from Monday, May 6 to Friday, May 17.  Exam locations include Ocean Lakes High School, the Virginia Beach Convention Center, and Tallwood High School.  
Test times vary with each exam from 7:15 a.m. to 12 p.m.
"My teachers have been incorporating reviews that work well for the class," said junior Jacob Hossenlopp. "From problems from the beginning and middle of the year for math to viewing our previous essays and works in English."
For more information about AP exam test dates, times, and locations visit https://docs.google.com/spreadsheets/d/1vaHb8J9LtwvCWiJsk3-zINTCXwgNYR6cuneVjvewLFY/edit#gid=0
About the Contributor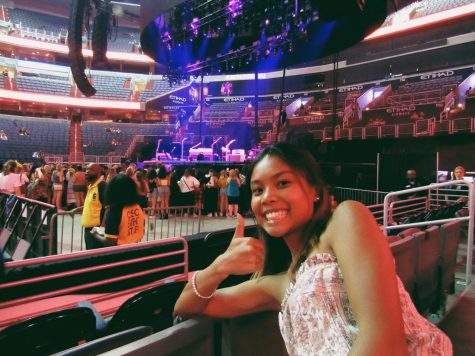 Meilani Bitanga, Copy Editor, Staff Writer
Meilani Bitanga is a third-year journalist and serves as the copy editor for The Current. Meilani enjoys going to the beach in her free time and adores...