Senior Will Gervais leaves lasting legacy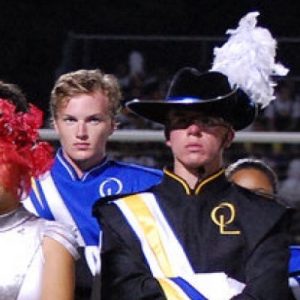 Smiling through the trials the school day brought him, senior Will Gervais was the Salutatorian, drum major, and beloved member of the Math and Science Academy.
"We all watched him work harder than almost any student I have ever known, and we saw the tremendous success he achieved in almost any endeavor he undertook," said English teacher Jessica Scheible. "He did all of this with a smile on his face and those 'classic Will'  jokes you didn't always know were jokes until you really got to know him."
His humor was a predominate trait, but he possessed many other outstanding qualities.
"He was funny and sarcastic," said Will's mom, Chrissy Gervais. "But he was also caring, compassionate, intelligent, talented, loving, friendly and an amazing leader, friend, cousin, brother and son."
An older brother to three and a friend to a countless number of students and teachers, Will affected an innumerable amount of people around him.
"Will's leadership and sense of humor have left a tremendous impact on practically everyone who had the opportunity to spend any real time with him," said Scheible.
His genuine smile and contagious laugh spread happiness to those around him.
"He would do anything for anyone and he did it with a smile," said his mom. "I just miss him more every day."
Will's death has been a devastating loss to the dolphin family, and The Current staff sends our condolences to his family.
As the year moves forward, staff and students remember his legacy.
"I hope that part of the legacy Will is leaving behind is the notion that students who are overwhelmed or overstressed shouldn't be afraid to reach out for help when they feel they need it," said Scheible. "If they even feel that they MIGHT need it."