Environmental science class grows floating wetland plants
Elizabeth Schur-Badach's AP environmental science and biology classes grow floating wetland plants with the help of the Green Teens Club and Lynnhaven River NOW to help maintain an OLHS pond.
Due to runoff from lawns and the parking lot, the pond contains toxins. Badach has planted one island annually over the past three years in an effort to revive the pond since the plants break down the pollution. Floating wetland islands also provide habitat both above and below the surface, and these islands can also serve as storm surge protection in some areas.
"We've been growing plants since February to make floating islands in the lake out front," said junior Grace Strzalko. "We will take out the old plants and put in the new to refresh the pond and absorb bacteria and other pollutants in the water."
About the Contributor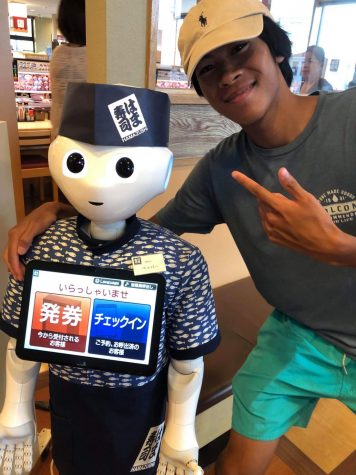 Josh Garcia, News editor
Josh is a third year staff writer who surfs, skateboards, plays electric guitar, and serves as news editor in The Current. He loves to hang out with friends...