'Avengers Endgame' satisfies with intense, emotional finale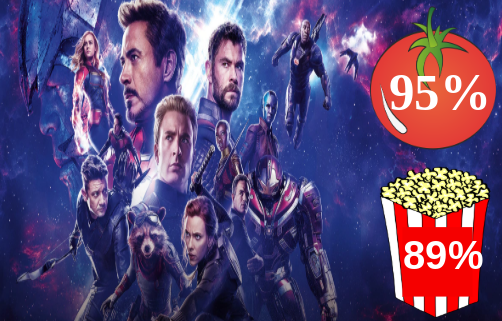 The penultimate movie of the Marvel Cinematic Universe's infinity saga, "Avengers: Endgame," brings together storylines and characters from 21 previous films and leaves behind a surprising and marvelous end.
This movie offered a lens of looking back into the past, rather than trying to set the table for something to come. It also brings a sense of nostalgia with flashbacks of character origins and the plots of previous movies like "Iron Man," "Guardians of the Galaxy," and "Captain America: The First Avenger."
Immediately, the movie is easier to focus on due to a smaller cast than "Avengers: Infinity War." Thanks, Thanos. This allowed space for some of the best acting work within the Marvel movies, especially from Chris Evans as Captain America and Robert Downey Jr. as Iron Man.
The heroes face their most epic battle in an attempt to fix the damage previously done by Thanos and bring back half of the universe's population.
Many new characters were introduced to the Avengers scene in the three-hour long movie, including Ant-Man played by Paul Rudd and Captain Marvel played by Brie Larson.
Although "Avengers: Infinity War" was very emotional, "Avengers: Endgame" has it beat, especially after the death of some memorable characters who sacrificed everything to restore the universe.
Even with the loss of established superheroes, the movie received an unsurprising Rotten Tomato rating of 95% and an audience rating of 89%, proving the popularity throughout the audiences. It also sits at the number one spot for the most box office sales with an estimated $723,499,739 as of May. 12, 2019 passing both"Titanic" and "Avatar."
Fans will laugh, cry, and cheer as their favorite superheroes come together to save the universe one last time.