NHS president receives Brickell Scholarship
Math and Science Academy senior Keano Rich was recently awarded the Brickell Scholarship.
"Two students got nominated from each school," said Keano.
The students were nominated a year prior to the decision of the scholarship.
"There were three parts to the selection process: the initial application, a senior update that was due in March, and an interview," said Keano.
He was honored and excited to receive the scholarship and plans to use it to assist his college endeavors.
"I will be attending Vanderbilt University," said Keano.
Although his tuition is already covered by the Cornelius Vanderbilt Scholarship, the Brickell Scholarship will help him further his college career.
"This 6,000 dollar scholarship will help pay for my books throughout college, as well as some of the expenses of studying abroad," said Keano.
Keano's character and leadership shown at Ocean lakes will set him up for success in college.
"He is a hard worker; he's got determination," said chemistry teacher Babette Shoemaker. "Keano's willing to go the extra mile for just about everything."
About the Writer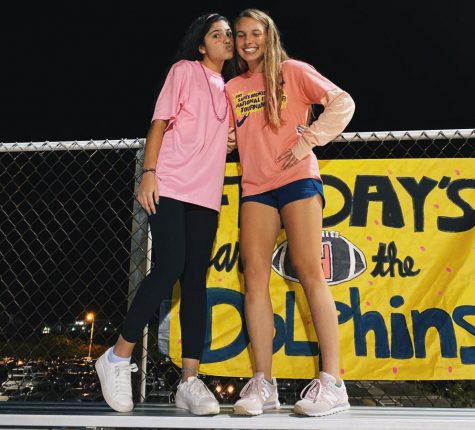 Kaitlyn McMahon, Social Media Editor
Kaitlyn, a senior, serves as both the social media editor and second-year staff writer for the school newspaper. She also participates in varsity field...