Two seniors guaranteed teaching contract at VBCPS after college
Seniors Blake Smith and Natalie Kasmarek were recently awarded the Future Teacher Award courtesy of VBCPS.
Each year, VBCPS recognizes a handful of students taking the Virginia Teachers for Tomorrow class and awards them with the promise that they will receive a teaching contract once they earn a degree through an approved education program and meet all employment requirements. This year, 31 high school seniors across the beach were guaranteed the opportunity to teach for VBCPS come their college graduation.
Smith and Kasmarek had to apply for the contract in order to receive it. They put together portfolios that highlighted their internships and interviews conducted with principal Dr. LeBlanc.
VTFT, which has two levels, aims to recruit future teachers and raise their interest in a teaching career. The program also includes internships at local elementary and middle schools in order to prepare students for their future as an educator.
"I'm incredibly excited and honored to have received this contract to one day fulfill a career that I'm so passionate about and one that I've worked at for the past two years at Ocean Lakes," said Smith.
About the Writer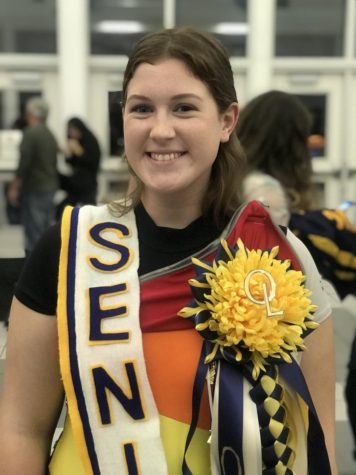 Morgan Bush, Staff Writer
Morgan Bush is a senior, staff writer and social media contributor for the 2018-2019 school year. When she isn't writing for The Current or posting to...