Refinished gym floors hope to improve play
Kaitlyn Mcahon, Staff Editor
July 22, 2019
Hang on for a minute...we're trying to find some more stories you might like.
The school gym just got new floors. They provide better conditions for sports and draw attention to the new center logo.
"I love the new emblem and the lines are a lot more clear for when we play," said senior volleyball player Haven Mcpeek.
Better traction, which makes for better volleyball practice and games, is one of the many benefits that come with the new floor installment. Also, the freshly painted lines appear more visible to athletes using the gym.
"The old floor blended in with the lines a lot more and got super dusty really quickly, so it was hard to do things without slipping," said Haven.
The previous center emblem displayed the letters "OL," but now showcases a dolphin in the middle.
"I love the new logo; it is super unique and gives us a more powerful look," said Haven.

About the Contributors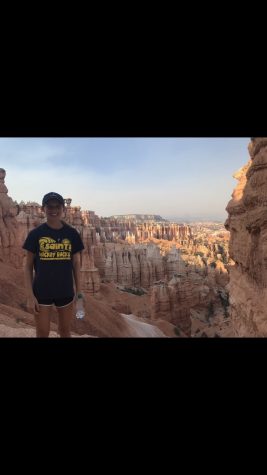 Kaitlyn McMahon, Staff Writer, Social Media Team
Kaitlyn is a first year staff writer for the school newspaper who also participates in field hockey and tennis. She serves on the SCA general assembly...