Delegates from across the globe meet at annual Operation Smile conference
Students from all over the world, including Ocean Lakes High School, met at Wake Forest University for the annual International Student Leadership Conference held by Operation Smile. Students hailed from 21 different countries, including Peru, Canada, and Honduras.
"Getting to know all the other student volunteers and seeing the scope of Operation Smile throughout the world was really eye-opening, even though it was my second time going," said Jondre Macaraeg.
Through the event, student volunteers were able to learn about global health while also interacting with others through group and team activities.
"When I found out about ISLC last year, I knew it would be a great way to meet people who shared the same passion for the organization and to learn more about Operation Smile in general," said Sophia Libonate.
Throughout the five days of the event, high schoolers listened to guest speakers, participated in icebreakers to meet other students, and took part in team competitions. One team activity included designing a banner and creating a dance to perform as a team.
"Being able to hear the speakers talk about their journeys was really incredible, especially those talking about their cleft conditions," said Jondre. "Listening to our founders speak is always a real treat, as their stories are always truly inspiring."
About the Contributor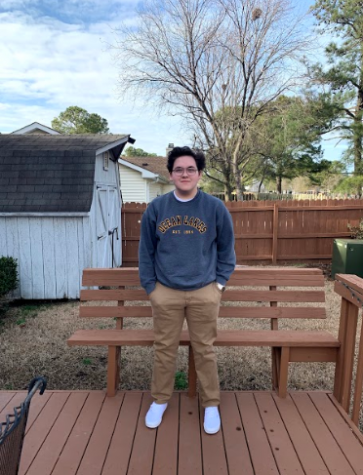 Jacob Ward, Features Editor
Jacob Ward is the Features Editor, and in his second year of journalism. He has a huge love for music and a big fan of basketball. He plans to go to college...