College Board alters AP exam registration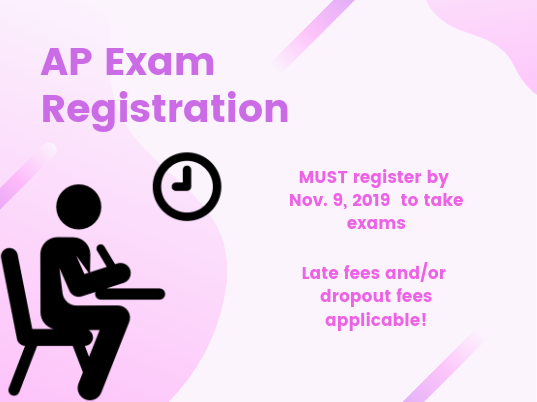 Payment to take an AP exam is now due by Nov. 4, 2019, instead of Mar. 28. College Board assessed that schools that register in fall achieve higher scores compared to schools with spring registration.
"I see the point for it. If you sign up for the exam earlier then it gives more incentive to study," said junior Erik Makela who is enrolled in two AP courses.
Exams are $94 per class and there is also a $40 fee for those who cancel their exam. NMSI [Nation Math and Science Initiative] provides reduced prices in AP English, math, and science courses, and fee waivers are available to students in the free or reduced lunch program.
"If we don't want to take the exam anymore we lose our money from the deposit. Even though there's a discount from NMSI, that's still $40 I'm not going to get back. If I find out a college I'm going to doesn't accept the course credit, what's the point in taking the exam when I've already paid for it?" said senior Shelbie Grey.