Teacher's guinea pigs create better learning environment
Government teacher Andrea Stover brought her love of animals to the classroom with hopes of lifting the moods of students and staff around her.
"Just seeing that they're there and for those who like to hold the guinea pigs, I think it may calm them," said Stover.
Named after Ruth Bader Ginsburg and Sandra Day O' Conner, two revered Supreme Court justices, Ruthie and Sandie have helped students relax and given them the chance to bond.
Not only do the guinea pigs calm the students, but they also provide comfort for faculty. Stover has said both teachers and counselors have come to her room to see the guinea puppies, as she calls them, to brighten up their day.
"It hasn't just been for students, which is great," said Stover.
Some of her students attest to the benefactors Ruthie and Sandie bring to the classroom setting.
"I feel like through them, the entire class has bonded so much and we genuinely enjoy being in class for those 90 minutes," said senior and AP government student Sai Singamsetty. "They really relieve the stress of the class in general."
About the Writer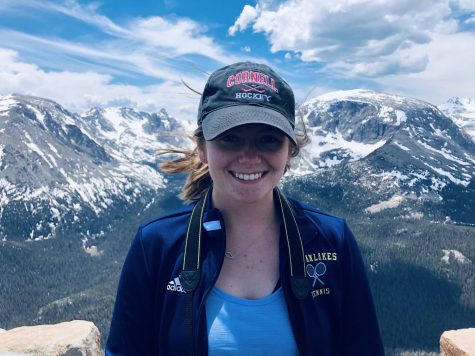 Abigail Hicks, News Editor, Photographer
Abigail Hicks serves as news editor for The Current. Inside of school, apart from journalism, Abigail is a member of Team American Rocketry Challenge,...