Alumna shows key connection to music and code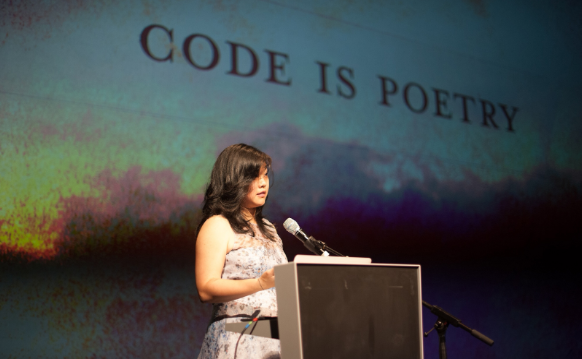 From WordPress to Github, the keys of a piano to the keys of a keyboard, 2003 alumna and current software engineer Helen Hou-Sandí proves that grades aren't the only factor that leads to success.
Her passion for the piano led to her earning both a Bachelor's and Master's of Music degree Music at the Eastman School of Music.
While studying there, a chance opportunity to lend a hand on a project utilizing open source software known as WordPress, led her to a dramatic career change.
"I was living in low-income housing in a very snowy place I didn't like very much, just trying to keep myself occupied and fed. But that's part of the beauty of open source," said Hou-Sandí. 
This project would ultimately lead to her switching to a lasting career as a software engineer.
Currently, she works as a senior engineering manager for GitHub and is one of only five people who can make the necessary final calls for the core of the WordPress open-source software project, which powers 43% of all tracked websites.
Hou-Sandi still enjoys playing the piano, often speaking to audiences where she relates how all of the skills she learned as a pianist translated directly to her life as a software engineer and open-source leader. She owns two grand pianos and uses whatever time and opportunities she has to play them.
By her own admission, Hou-Sandi was a "bad student" and even though she rather liked school and had a great time with her mixed group of friends, authority and homework were not her "thing." 
She does have good memories of high school, especially the support and kindness she received from her friends and teachers, who sometimes gave her a home at Ocean Lakes that she sometimes didn't have outside of school.